Below you find our classic table lamps. The lamps are newly manufactured after models from the period 1890s through the 1920s. Sekelskifte offers a wide range of table lamps in retro, antique and period style.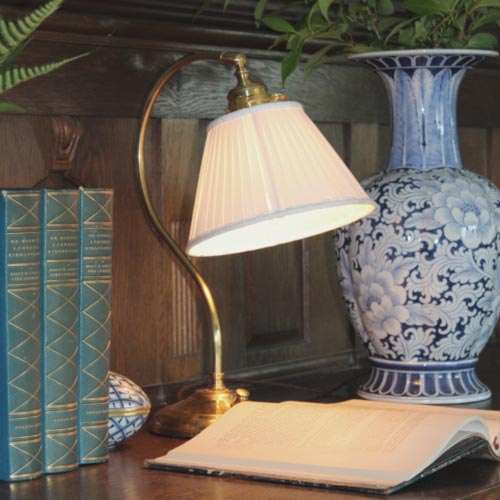 Old-fashioned table lamps in brass
Standard surface treatment is polished brass but the table lamps are also available in antique varnished brass. As special orders with a longer delivery time, the lamps are also available in other finishes such as nickel-plated brass, antique white lacquer or black lacquer.
The table lamps come with a classic twisted double insulated 3-leading textile cord of the type that was common from the 1890s until the 1930s, and with a grounded wall plug in black bakelite-like hermoplastic.