Telephone
+46 8 41 00 93 25

E-mail
For questions or comments, please send email to: info@sekelskifte.se
For price inquiry and order, please e-mail to: order@sekelskifte.se

Visiting address physical shop
Karlavägen 7, Stockholm.

Opening hours customer support
Monday - Friday 09.00-17.00

Opening hours physical shop
Monday - Thursday 10.00-19.00
Friday 10.00-18.00
Saturday 11.00-16.00
Sunday & bank holidays: Closed


Exceptional opening hours
May 30 Ascension Day: Closed
6-9 June Sweden's National Day / Conference: Closed
June 21 Midsummer Eve: Closed
June 22 Midsummer Day: Closed

Postal address
Sekelskifte
Fabriksvägen 7
171 48 Solna

Delivery address & Central Warehouse
Sekelskifte
Fabriksvägen 5
171 48 Solna

The happy & jolly staff from left:
Sekelskifte (Reg. no. 556821-7128) was founded in 2010 with the goal to become the leading Nordic retailer of period style construction and interior design products in the architectural styles that were popular during the period 1880-1930, i.e. neo-Renaissance, Art Nouveau, National Romanticism and Swedish Grace. The name Sekelskifte means "Turn of the century" and is in Sweden normally associated with the shift 1800/1900.

The company currently consists of 15 employees, all passionate about period style products.
The happy & jolly staff from left: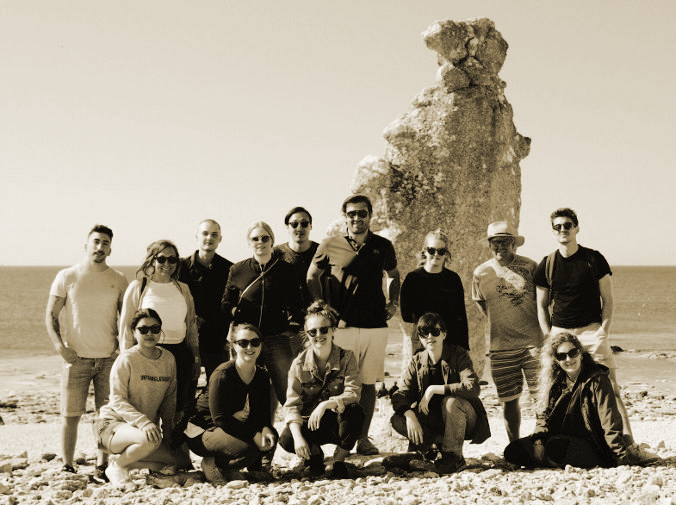 The happy & jolly staff eager to please:

Upper row:
Jonas: Lagerchefsdräng
Ulrika: Order & Head of snacks supply
Herman: Lagerdräng kakel- & klinker + Gruvchef
Mia: PR, Web & Global head of picture manipulation
Jonathan: Lagerdräng (svart bälte tredje graden i paketering)
Adriano: 100% dräng
Linn: Directeur de boutique Karlavägen & expert de la couleur
Michele: Head of Sales EMEA + Lokalvårdare
Edward: Träbaron, Timmerman und Kaufhaus

Lower row:
Ida: Order, Webb, IT & General Counsel
Charlotta: Has left the company
Louise: Has left the company
Sanna: Expert sur les vieilles choses & Kaufhaus
Pia: Richtung im Ladengeschäft und ditten & datten

Not in the photo:
Alexander W: Order & Kamrer
Hope to see and hear from you soon!